Our Shop
Our passion for cycling and the positivity that can be created for all ages and levels of fitness drives us to provide the highest level of service in a warm and inclusive environment.
We are the First bike store in Berry, catering for residents in the Illawarra the Southern Highlands and the NSW South Coast.
We aim to be part of the community and encourage people to ride bikes for fun, fitness, thrill of competition and the social aspect! Everyone is different and unique. We will spend time with you to find the perfect match for your personal needs and goals. We also fit the bike specifically to you so that you can be one with your bike and get the most from your new bike.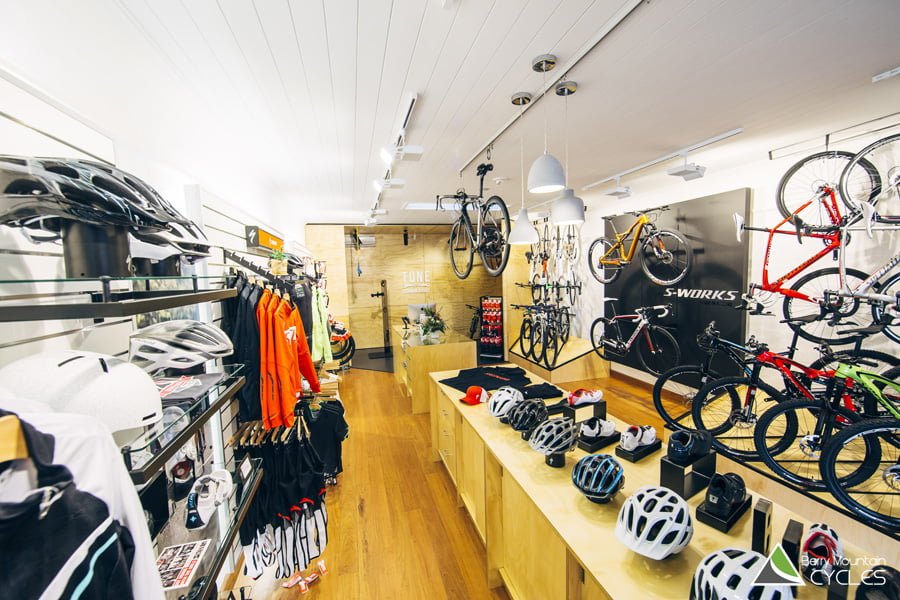 A little about us
Like most people I learned to ride a bike when I was a wee fella. Do you remember when you learnt? I bet you do.
Also like most I stopped riding a bike at the age when other things became more important.  But when I was 26 a friend took me out for a  ride on his old mountain bike and showed me how much fun could be had for free from your door step. (thanks John Agar!)
After a few more goes I realised that I'd missed cycling, so that was it, Megan and I bought bikes (and a tent) and went to live in the beautiful Lake District in England (in the Tent).
Why the tent? Our motto has always been, 'keep it simple' and the main goal here was to get out and ride our bikes.  Plus rent was ridiculous and wages were even more ridiculous!  Here I must add that this was England's wettest summer for a while, and the Lake District is generally moist on a good year! (sorry Megan).
The Point is, when your having fun and enjoying yourself, you forget about the less important stuff, like being drenched and living in a flammable house!
On our return to Australia we came to the South Coast and worked for The Scots College at their Outdoor Education campus in Kangaroo Valley, we now had a home.  Here we were lucky enough to work with some very positive people who cared about children and their future and I came to realise how effective Cycling (mountain biking in this case) could be in children's education and as sport for life.  We are both qualified Mountain Bike Guides and Instructors and I regularly run skills courses for children and big children alike.
Watching someone learn to ride a bike for the first time; taking those first wobbly pedal strokes, finding their balance and riding away is very, very special. Dave Stewart you know who you are!
While riding in the mountains around Berry, I became fitter and stronger so I started to race cross country mountain biking and road, I really enjoyed it, trained like a man possessed and on a hot and dry summers day in 2007 (Australia day to be precise), raced and convincingly won the Mountain Bike Australia National Championships in the Expert category.  Clichéd as it sounds and although Tina Area wasn't there to sing the National Anthem, this was one of the best moments of my life!
I was lucky enough to race for Merida Flight Center MTB Team for 3 years at a national level and then really learnt how to ride a bike! It was very competitive, but more importantly it was social and fun.
I think this is why riding bikes has always been popular. Its social, gives you the opportunity to meet new friends from diverse backgrounds and age groups and is not limiting in any way.
Just to Recap… There is a bike for every taste.
    Most people can ride a bike regardless of ability, skill or fitness level
    It's fun and keeps you in good shape
    Unlike algebra you will always remember how to do it
    It's way more cool than algebra (but I still love you algebra).