The game changer. Stumpjumper 29 FSR
Ive been slow to join the 29ner party. I was unsure if bigger wheels would suit me and the type of riding I like to do and researching on the Internet didn't help either. There are so many haters out there who are just afraid to try something new!
So I made the decision to just commit, sell my 26″ trail bike and get a Stumpjumper 29.
when I first saw the bike in the shop I was immediately stoked. It looked amazing but I also felt a bit anxious about my first ride….
Would it handle as well as my 26″ trail bike?
Would I be comfortable hitting jumps on it?
How will it climb?
Will it get through the tight and technical sections of trails?
OH MY GOD!!!! The first run down the local trail was by far my quickest run to date, things we're looking good. After the first section of the trail it felt like I wasn't even close to using the full potential of the bike so I started deliberately braking later and the bike was railing all the turns and pulling loads more speed out of the corners! The Stumpjumper FSR 29 is so stable and traction is off the charts, I was instantly comfortable on the bike finding myself hitting all the jumps and in some sections pushing it harder than usual. Bare I mind this was our first outing together, wait till we get know each other!
Favourite features
Narrowing my favourite features down to just a few to share with you is not easy. There are so many aspects & features on the Stumpjumper FSR that I'm obsessed with. The most important thing I need to mention is the frame and how D-ialed the geometry is!!!! Instantly comfortable and confidence inspiring. The frame is so stiff and the 142 x 12mm rear axle makes this bike super solid and stable through the turns. They also have a funky skewer system – a collaboration with DT Swiss.

Fox suspension always impresses. The new CTD technology (Climb, Trail or Descend) is perfectly simplified. Flick the dial to whatever terrain your riding and shred.
Specialized have also invested heavily in developing the new Autosag technology with Fox and Rock Shox suspension. Basically this allows you to get your rear suspension dialled in perfectly every time, no guess work. Using your shock pump to add the appropriate air pressure, sit on the bike, press the red valve and you now have perfectly set sag based on your weight. Again perfectly simplified!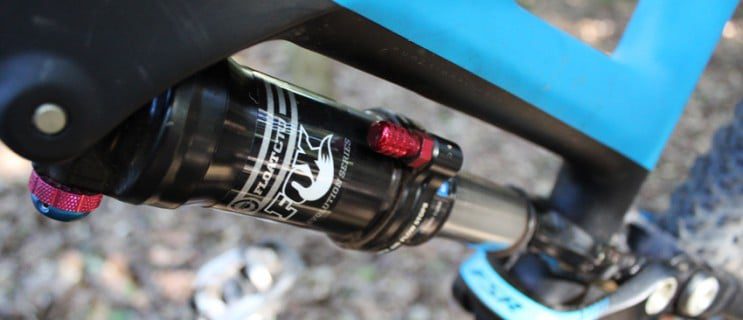 Final Verdict
I very highly recommend the Stumpjumper FSR 29! I was honestly blown away by this bike. I think its a great match for so many riders, maybe not a pure XC racer or a downhiller but this bike can handle everything in-between. Its incredibly versatile!
Check the vid below of me riding my favourite trail.
Over & Out
Daniel

Tuesday morning. from Berry Mountain Cycles on Vimeo.