Specialized has released a limited edition Venge frame to celebrate Mark Cavendish's 100th race win. We were lucky enough to get hold of Number 141 of 310 worldwide!!!
Its truly beautiful.
"It's just the speed of the Venge – it's really unbelievable". No rider has had more success aboard the Specialized Venge than Mark Cavendish. Winner of the Tour de France Green Jersey, the World Championships, and 98 other UCI races means Cav gets his 100th win prize – his very own S-Works Venge. As one of the most successful riders of his generation, Cav exemplifies the nature of the go-fast Venge, and this is the Specialized way of saying thanks to his hard work and commitment to high-speed excellence.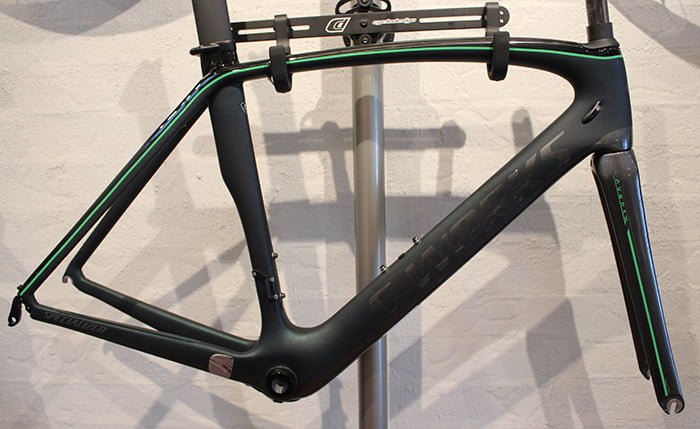 The paint job is rad. It looks Matt black but when the light hits it you notice the reflective green.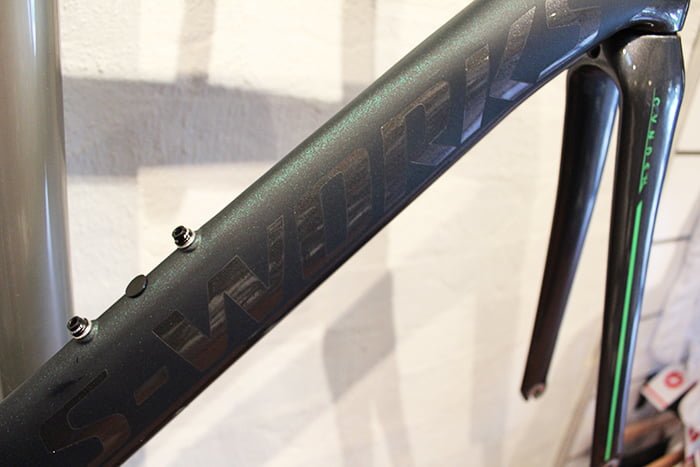 Also all of Mark Cavendish's race wins are also celebrated on the top tube in neon green.

Want to own this spectacular frame?
Come in and talk to us about custom build options.